Updated September 25, 2018
---
Attention Ciaat Brava 21 Owners
We have a new Ciaat Brava 21 Beta driver for Windows 7, 8, 8.1 and 10. It is much easier to install with this version 1.6. In tests here and Beta testers we have sent this to, we have not had to roll back from Windows 10, b1803 or turn off the Driver Signature.
This is not really an update with new features, it is updated installer.
Here is the download for the new driver:
https://s3.amazonaws.com/isi/Brava/BRAVA21_Driver_Ver1_6(180727)_signed.zip
Be sure to extract the file.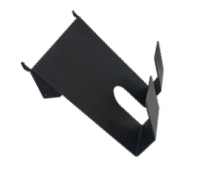 If the driver is already loaded, be sure to unplug the USB of the Brava. Run the Delete option and restart computer.


Follow the prompt when to plug your printer in again.
After the new install, wait to plug in printer until prompted. Be sure to restart computer after install.
If you still have install issues:
For Windows 10, b1803 version roll back, and Windows 8, 8.1 and 10 install to turn off driver signature, follow this blog:
https://imagingspectrum.com/blog/2014/08/loading-brava-21-photo-printer-drivers-on-windows-8/
If you have any questions, don't hesitate to contact me at techsupport@imagingspectrum.com