The DNP DS40 is our best selling 4×6, 5×7, 6×8 printer – for obvious reasons: speed, quality, cost/print, build, but not because of the print tray. Recently there has been some confusion regarding what tray (or print catcher) comes with the DS40 printer. Part of the mix-up comes from the DNP DS40 and DNP DS80 videos we have put on youtube. The pictures below should make it clear.
The DNP DS40 comes with the tray pictured below. It is plastic, it is great for catching 4×6 prints but it's a little too small to catch 5x7s and 6x8s.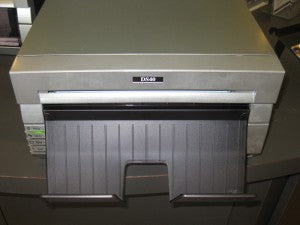 There is an optional metal tray available for the DS40, pictured below. It sells separately for $35 and will work with the DS40 or the DS80.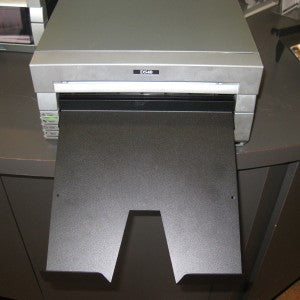 And just so we cover all our bases, pictured below is the print tray that comes with the DNP DS80 8×10 printer.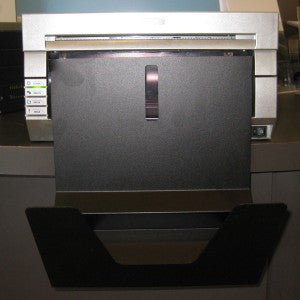 Of course, if you have any questions about these or any other photo printers, please don't hesitate to comment below or call us at 800-342-9294.