We strive on serving every client to bring their vision to life.
In this customer profile, I am very happy to introduce you to Karsha Ross, owner of TK Kapture Memories, located in Ennis, Texas. After a major career change and life changing event, her passions brought photo booths to the local community. Her message is inspiring.
---
What's your story? Tell us about your business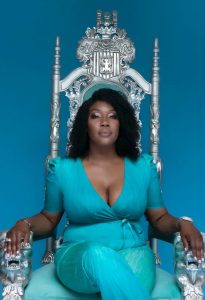 I am a single mother of two children. I provided a living for my family by working for the Texas Department of Criminal Justice for 14 years as a Correctional Officer. I always knew there was more to life and often brainstormed different things I could do for living. In 2017 I had a life altering car accident which changed my life completely. I was unable to work for 18 months. During this time off of work my faith increased for the better. I still had a drive to keep my own independence. I realized my passion for creating art, crafting, and interior designs. I began sowing into my business by offering my service for free. I have a passion for the youth and serving the community.
What makes me different in the photo booth industry? I am unique because I will serve and bring out my bubbly personality for the most enjoyable experience. My customers love me because I'm passionate with everything I do. It's not about the money for me. I am inspired by creating unforgettable memories that last a lifetime. We create personalized, animated start screen, and photo frame for your event. Each customer will know we took the time to create the experience just for them to enjoy. 
---
Tell us about a particular event you're proud of
I was invited two years in a row to Ennis Prom. This event was so special because it was my daughter's junior and senior year. The kids had so much fun. I was able to make lasting memories with her.
"Thank you!  The kids LOVED the mirror booth!"
-Cynthia Kovar

---
How has working with Imaging Spectrum and Darkroom affected your business?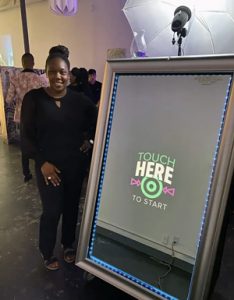 Imaging Spectrum has been so helpful when I need media for my DNP printers. During covid, there was a shortage of media for photo booths. I was in dying need for print media. I called them up and guess what; it was available! I love their customer service and fast shipping.
Darkroom Booth has lot of helpful information to train you how to operate the software. Self-taught in the photo booth industry, I have found it very helpful. Darkroom even does great when you are having issues with your booth; it walks you thru the info needed to get the job done. Since then I have learned how to text images to phone and share my on-line gallery.
---
Karsha, thank you for taking the time to speak with me. We look forward to being a part of your continued success.
-Steve