Offering reliable, high-performance printing, the SureLab D1070 puts you in control with breakthrough small-format productivity.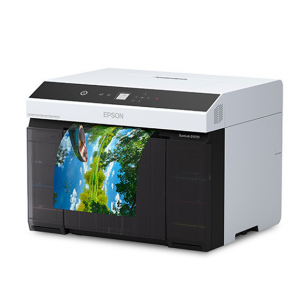 Despite the many changes in technology and the imaging industry, demand for compact, small format, lab quality printers continues to grow at an impressive pace.  With this in mind, Epson has launched the SureLab D1070 Professional Minilab Printer.  This new printer fits in the 8"x10" and smaller print space quite impressively with a modern solution that achieves maximum profitability. 
Additionally, this printer is capable of printing mural size prints up to 39" in length.  And, if that isn't impressive enough, there will be a companion version of this printer capable of full duplex printing coming in the near future.  
Imaging Spectrum is here to answer all your questions. From purchase to install, supplies, and technical support, we take care of you. Call us at 214-342-9290 to chat or to schedule a demo at our Epson Certified Solution Center.