Studio to Go? WOW Your Clients by Printing On Site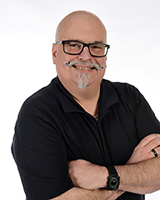 This is an online, half-day pre-convention class lead by Bill Vahrenkamp, Cr.Photog., CPP of Imaging Spectrum.
Bill will show you how to take the whole studio anywhere the client requires. If you are doing events, step and repeats, Santa Claus, proms, anything that needs prints onsite, this talk is for you. This class will discuss how to set up portable lights, backdrops, cameras that can tether to a computer and how the computer tethers to the printer will be covered in the talk. Stop saying no to events and printing on site. 
Imaging USA 2021
January 16th
2:00 pm – 5:00 pm ET