Don't look now but the holiday season is in full swing and for those of you who own a sublimation printer, it is the start of  your busiest time to meet the demands for custom and personalized products!
You know Imaging Spectrum has great customer service and tech support for sublimation printers, but did you know we also carry a great assortment of printable blanks? Yes, we have plenty of metal and wood panels in all sorts of sizes and finishes to choose from, but if you are looking to expand into other fun textiles such as coasters, key chains, bag tags, award plaques and much more, we have you covered. Just imagine offering your customers a custom frame coordinated with their photos, or a holiday serving tray that matches their ornaments! We can make it happen.
With materials and coatings from Unisub and Chromaluxe you can achieve excellent results without frustration. With their excellent templates and pre settings for each product, no more guessing and checking is necessary. Simply print your image and apply the proper heat and pressure and get a perfect product every time. 
---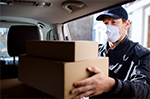 With the holidays upon us, these products often sell out quickly so gather supplies now before it is too late. You will want to order extra early as this season will have much longer shipping delays than usual. 
---
It is that magical time of the season and owning a sublimation printer helps create that essence with your customers on products that mean something to them. Please call an Imaging Spectrum inkjet specialist at 214-342-9290 or email inkjet@imagingspectrum.com and we'll be happy to find the right product for your sublimation needs this holiday season, or any season!
---
Shop Chromaluxe Sublimation Blanks