People are really into customized items, especially tied to some kind of group, school or organization.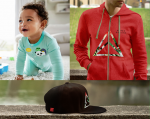 It is pretty well-known now that digitally printing onto fabric is a productive and reliable way to achieve very high-quality products that are built to last and sustain multiple washings without sacrificing the output of the image.  This can be seen in multiple applications including t-shirts, shoes, tote bags, onesies, pet garments, hats/ballcaps, home décor items and even now with face masks. 
Despite the pandemic that has put a wrench in a lot of printing businesses out there, DTG (direct to garment) is enjoying a very strong growth market. It also offers enormous opportunities for businesses looking to get into this explosive growth arena. Whether you are a screen-printing shop looking to add on a more diverse and cost-effective solution or highly customizable smaller jobs, or someone who is looking to start a new business, DTG can turn out to be a very lucrative and rewarding experience.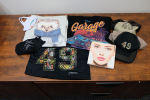 Why is that?  There are numerous reasons and trends to suggest this growth, the main ones being mass customization and personalization. People are really into customized items, especially tied to some kind of group, school or organization. Now that schools and some sporting venues are getting back to operational, this presents big opportunities in this area. DTG brings the ability to create customized short-run requests with lightning fast turnaround, and in a cost-efficient manner. Adding to that, personalization is a very big need that has grown stronger with individuals seeking to self-express on any named topic. DTG can provide a platform for these individuals to bring their creation or ideas to life.
Overall, the DTG industry in North America is expected to experience double-digit growth each year as more of this type of printing expands into the market. There are many opportunities where DTG can sell into your local markets or even on a more wide-scale basis online, the door is open to endless possibilities and applications.
At Imaging Spectrum, our solution to the growing industry of DTG is the Epson F2100WE printer. It is by far one of the best and most award winning printers in the DTG class due to it's superior output of color, cost efficiency, sophisticated printhead, low maintenance and unmatched ink technology, including the ability to print white.  Epson inks are OEKO tested and certified, making them completely safe for human skin contact, pets and the environment. To make DTG successful, you must combine it with a good pretreat machine and heating device to cure the inks, which does take additional investments. But when working these items together, you'll be surprised how easy the process is and how cost efficient the results can be to your bottom line. 
We have a team of digital experts on staff who would be honored to help you define and coordinate a solution that fits your specific needs. Give us a call today! You can reach us at 214-342-9290 or email inkjet@imagingspectrum.com.
References:
The Benefits of DTG Printing for Your Business
Epson DTG T-Shirt Printer (F2100 Review)
---