This is a guest article by Laura Jordan of Personal Expressions Photo.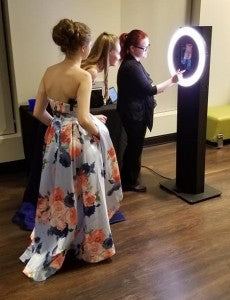 As a photo booth provider in a major city, we have a large number of new booth companies popping up every year. The invention of the ring-light and digital output has helped these entrepreneurs to quickly set up shop.
But many of these new businesses don't make it for various reasons such as; poor or no business plan, unable to provide services during the workweek, and not offering prints. 
Another recent trend is well-established photo booth companies changing to ring-light booths and no longer offering prints. Using ring light booths may look like easy money, these businesses are losing money when they don't print.
Throughout the past year, the ring-light photo booth has grown for me at an incredible rate. People are catching on about how much fun this new experience provides.
But:
The main reason for my growth is that I print photos.  New clients tell me they saw the new style booth that another company offered, and I was the only one they found that printed the booth photos.
I have found younger renters want the social experience, digital props, and filters but these can be confusing for the older renters and guests.  Some have no idea what digital props and filters are and feel it may be beyond their friends to use.  They want prints and I offer it to them.
In fact, the prints and attendants are an up-sell that most everyone wants. Business and corporate clients want the biggest bang for their buck.
Without prints, there is no opportunity for them to put their brand in front of potential clients. You could easily lose a bid if the competition is able to offer prints. If you're all about the social media booths, think of printing as an up-sell and if the customer isn't interested in the old standard 2″ x 6" strips or 4" x 6" layouts, show them the hottest trend of square prints, large strips, panos, and luxury media like metallic or pearl paper.  Your current printer may not be able to offer some of these items, but you know that investment now eventually brings rewards.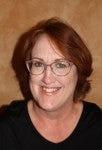 If you are not sure what your printer can offer or want to see what the latest and greatest printers with ever-growing list options, I highly recommend contacting Imaging Spectrum.  They have helped me not only with printing but Darkroom Booth software, lighting and many other questions I have had while growing my photo booth business.
Laura Jordan is the owner of Personal Expressions Photo located in St. Charles, Missouri.