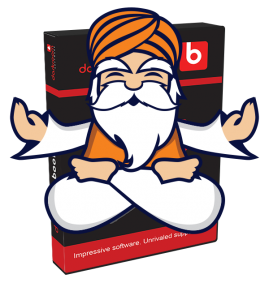 Photo Booth Expo 2018 is rapidly approaching and we are excited to announce a new contest for all Darkroom Booth users that want an expense paid trip to PBX 2018.
Darkroom Booth is one of the most powerful and feature filled photo booth software packages on the market and we want to see what you do with it!  In the spirit of friendly competition and self-promotion we want you to show us how you are pushing the software to its limits.  Are you using phidgets?  Have you built your own 360 templates to use with VR?  Do you have what it takes for a boomerang burst mode bonanza? Can you demonstrate features that would impress Wally?!
If you think you have the skills to push the software to these levels and you want to attend PBX 2018 on our dime, then this competition is for you.  Here is what you need to do:
Setup an event utilizing your favorite and most utilized Darkroom Booth features
Demonstrate on video how you setup your event with these features
Record your event in action
Submit the video to boothgurus@darkroomsoftware.com by December 01, 2017, final videos should be 3-5 minutes in length
We will publish the videos to our YouTube site and open voting to determine the winners of the contest.  With the community votes, Darkroom Software and Imaging Spectrum, Inc. will determine 3 (three) winners. Get creative! Community votes will be key!
---
*Darkroom Software will pay for hotel accommodations at the room rate of $79 for 3 nights plus taxes and fees.  Darkroom Software will not pay for any other charges made to room account (room service, in-room entertainment, hotel services, etc.). Darkroom Software will only pay for 1 (one) room per winner.
**Darkroom Software will reimburse up to $300 for round trip airfare to and from Las Vegas, NV for the travel dates.  If airfare is less than $300, Darkroom Software will reimburse full airfare, taxes, and fees.  If airfare is greater than $300, Darkroom Software will reimburse $300.  All tickets to Las Vegas must be booked at least 4 weeks before the travel date.  Darkroom Software will only reimburse for 1 (one) round trip airfare per winner.