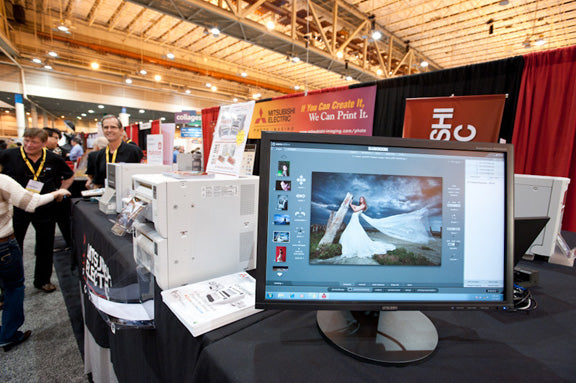 Thanks to Mitsubishi for showcasing Darkroom Software with their printers including the CP70DW and CP707DW now with 2-2×6 photo strips.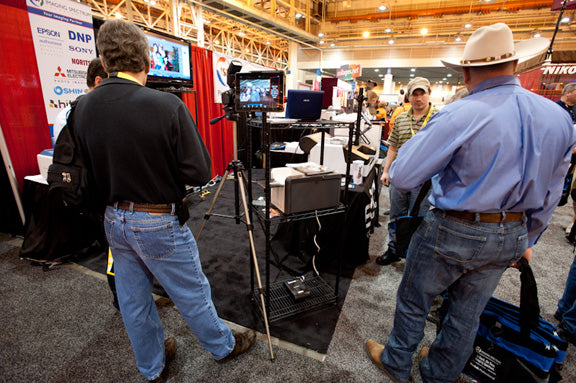 HiTi P510L set up in a Photo Booth scenario using Breeze software and Apple iPads to deliver photos via Social Media. Shout out to Skip from BTV Photo Entertainment for helping out in our booth. Shout out to Vinson – thanks for your support! Year of the Dragon!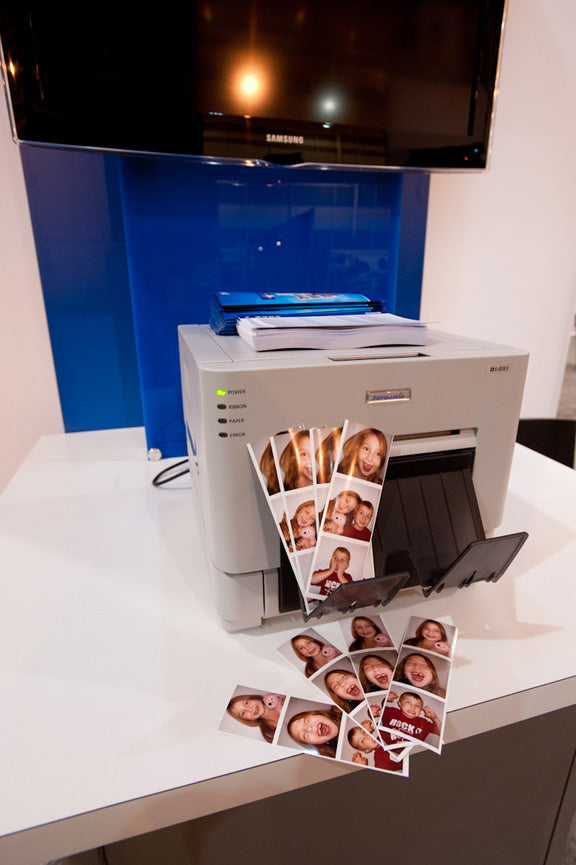 First seen at IAAPA the new DNP DS-RX1 not only now has 2-2×6 but you can also produce 4-2×6 strips using 6×8 media.  If you want to really impress your brides, show that option especially when they want to use one copy in a book or album.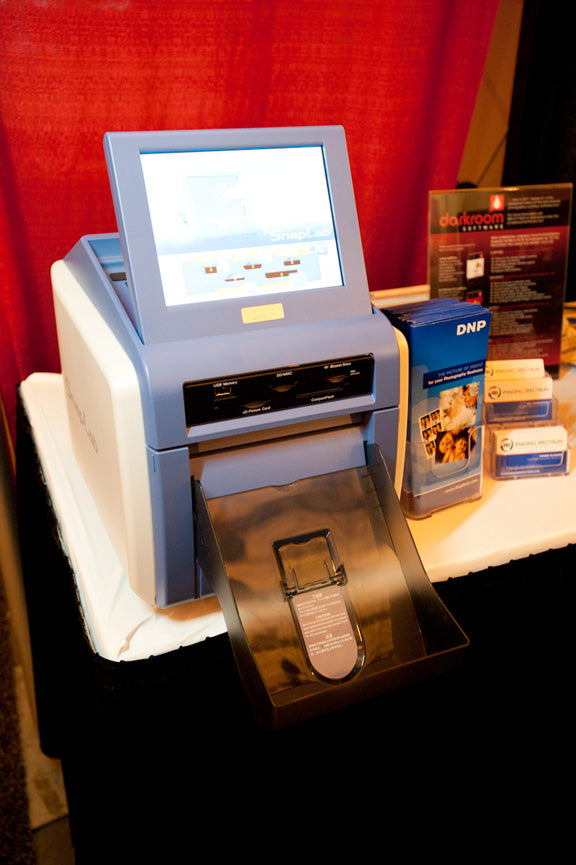 The Snap Lab lives!  Now the DNP DS-SL10, this stand alone photo printer has all the same features and uses the same media as the Sony CX1 and Sony UPCR10L Snap Lab. One added feature allows user to input text on the fly to print on the image like the Sony 20L SnapLab is able to do.

Sinfonia (Shinko) showing off their new CS2 printer.  Coming in March, Sinfonia is back in the game with this small, fast compact photo printer. The CS2 will print 5×7, 4×6, 6×8 and 2-2×6.  The unit is about 22 lbs and only 11w x 7h x 14h.  Mac and Window drivers available. Available soon. Also on hand, the workhorses: Shinko S1245 and Shinko S2145.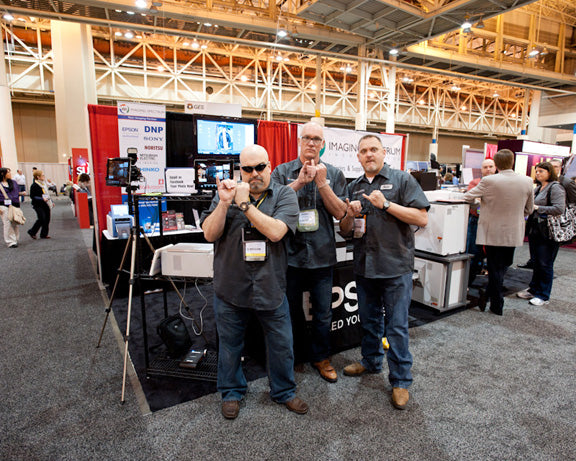 Wild Bill, Crispy and Ronbo show off the Imaging Spectrum sign in their new company work shirts.