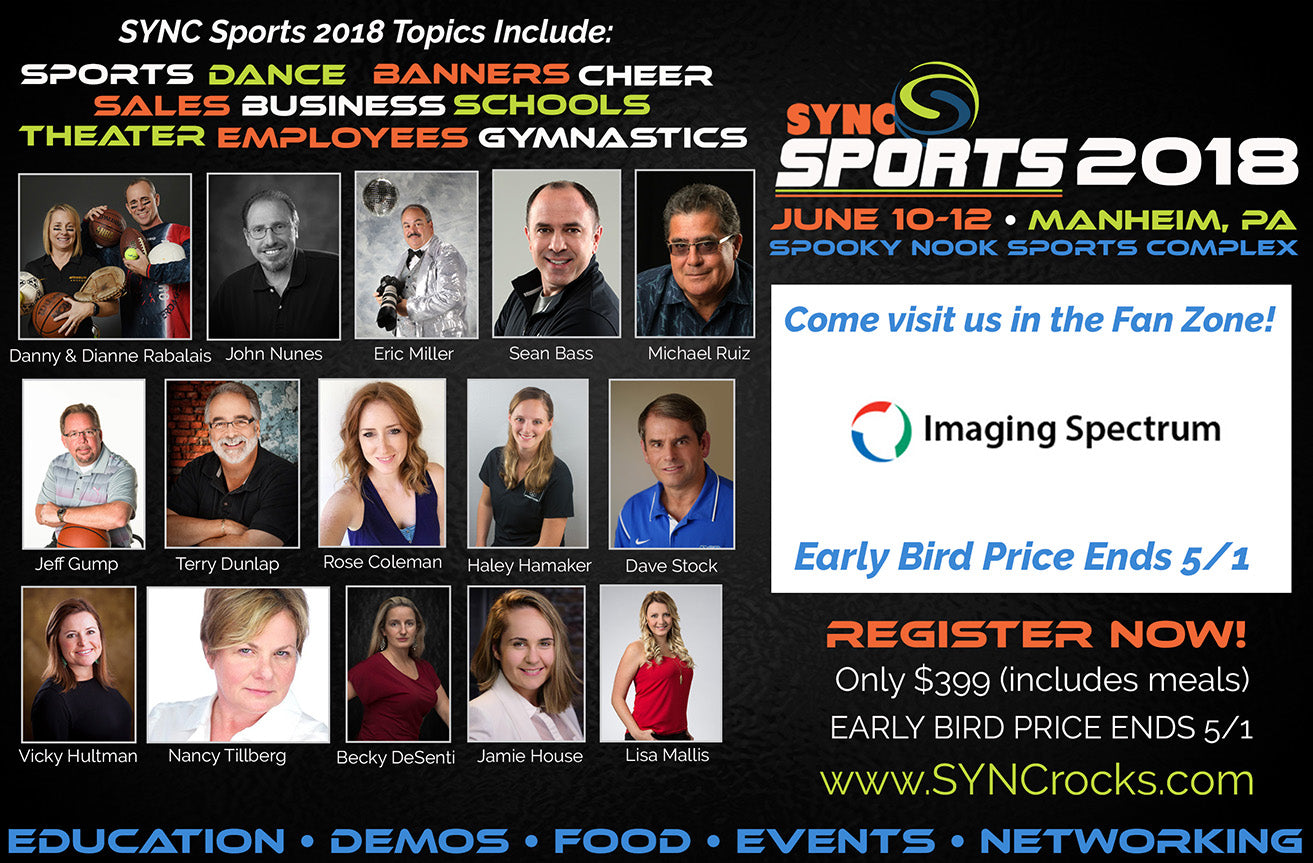 Register by May 1, 2018 and get an early bird special price!
SYNC Sports 2018
June 10-12, 2018
Spooky Nook Sports
Manheim, PA
Imaging Spectrum will be at Sync Sports 2018! The team behind the popular SYNC portrait photography conference has put together a specialty event for sport, schools, dance and volume photographers. SYNC Sports is held at the Nations largest indoor sports complex, Spooky Nook. You will not believe your eyes as this 345-acre facility is home to basketball, volleyball, soccer, baseball, tennis, and football fields.. all indoors! This is the perfect location for a sports photography event.
Who Should Attend?
Anyone who is serious about team and individual sports photography and other aspects of volume work. This includes teams, schools, dance, senior banners, and more. All levels of knowledge are welcome.
What is included?
Education – Main stage presentations and small group sessions.
The Fan Zone – Our version of a Trade Show
Meals – Lunch and Dinner both days are included in the price.
Events – Fun networking activities and get-togethers.
Where and When?
SYNC Sports 2018
June 10-12, 2018
Spooky Nook Sports
Manheim, PA
Stay at the attached Warehouse Hotel and use the SYNC discounted rate and receive an amazing price and free hot breakfast each day!
How Much? 
Early Bird Rate: $399 – Expires 5/1/18
Regular Rate: $499
Price includes meals!