Here at Imaging Spectrum, we're more than a catchy slogan. We're a company made up of creative, driven professionals who understand and know your business, because it's our business too. Today we'd like to introduce you to the members of our inkjet team.
---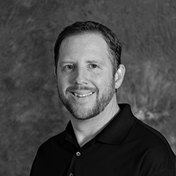 Matt McComic
Matt is an ad man and a number cruncher. When it comes to attention-getting inkjet print advertising, POP signage, promotional brainstorming, and out of the box ideas, he's the go-to guy. A dedicated sports fanatic, Matt graduated from TAMU with a degree in advertising and quickly moved in to the marketing business, developing successful campaigns for Pizza Hut, 7-11, Gatorade, and other nationally recognized brands. He ran a radio station out of his college dorm room, has a talent for stand-up comedy, is the resident karaoke singer extraordinaire, and is the defending ISI salsa making champion. He's also the head soccer coach for the Rainbow Unicorn Kittens, has an identical twin brother, and loves 1980's hair bands. As a 14 year veteran of ISI and manager of the inkjet team, Matt has the experience and knowledge to address any of your printing or imaging questions.
---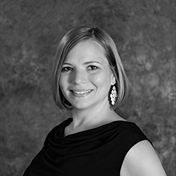 Jo Quentin
As a professional artist and print maker, Jo shares a wealth of real world experience with her inkjet customers. She holds a BFA from the Ringling College of Art and Design, where she majored in Illustration. After school, her career path led her to décor design, gallery sales, and finally to Epson wide format inkjet printing as a color management and printing specialist. Her artwork is regularly exhibited in juried shows, publications, museum exhibitions, and galleries. When she is not talking about paper options, nozzle checks, and ICC profiles with her Imaging Spectrum customers or working on a new painting (or twenty), she is usually playing violin or jumping over fences with her thoroughbred ex-racehorse, Frankie. She shares her art and music filled home with her husband (a digital concept artist and animator), four large dogs, two lazy cats, and a talkative African Grey parrot, and is very uncomfortable talking about herself in the third person.
---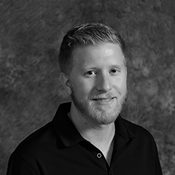 Mason McClish
A native Texan and avid outdoorsman, Mason McClish has been hunting and fishing all his life. His love for motorcycles, wilderness, and sports makes him the ideal inkjet solvent printer sales guy. (He's tough, thrives in challenging conditions, and doesn't run when it gets wet or muddy… just like solvent… get it?) He's also a family man, is active in his small town church, enjoys spending time outdoors with his wife and children, coaches youth sports soccer and t-ball, and loves to help people grow their business. Mason is new to our inkjet team, so feel free to call or email to introduce yourself!
---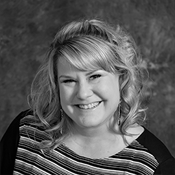 Christy Rowland
Christy thrives in the high pressure world of dropships. If you need someone who can simultaneously manage three time zones in her head, coordinate with 20 warehouses, manage shipping deadlines, check inventory, and have a smile on her face throughout, she's your woman. Her filing skills put everyone else to shame, and her impeccably organized paperwork makes Jo break out in hives. She is a travel buff, loves dogs, enjoys a good bottle of wine, is a college football superfan, and has the best shoe collection in the greater DFW area.
---
No matter who you speak with, we promise to provide fast, friendly service and knowledgeable answers to your inkjet questions.  Call our inkjet team at 800-342-9294 or email us at inkjet@imagingspectrum.com. Happy printing!