Creative business owners rejoice! With more than 20 years of perfecting printing technology, Epson launched one of the most advanced printers to date in October 2019: the SureColor P9570. 
Created for the high-performance and variety of professional photographer and graphic design needs, this is one of the best wide-format printers on the market.
Whether you're starting a business from scratch or looking to upgrade to your current equipment, making sure you make the right printer purchase is paramount to your business' success. 
Let's take a look at what makes the Epson SureColor P9570 one of the best printers for commercial creatives.
Who is the P9570 for?
The P9570 was created for the next generation of wide-format printing, supporting the changing needs of creatives and designers. Its primary purpose is to support proofing and photographic print applications
Accommodating media with widths up to 44", the P9570 can be adapted for both roll and cut-sheet media. The new top-loading cut-sheet feeder door and internal rotary cutter are uniquely designed for cutting most photographic and fine art roll-media. 
The professional who needs a wide-format printer, support of a variety of media types and a professional quality output needs to look no further than the P9570. 
Features & Specifications
The Epson SureColor P9570 isn't just an update for wide-format media support. There are a ton of new features and advancements in performance, ink management, and design for optimum output and usability. 
Performance
PrecisionCore. Incredible speed performance with the new 2.6" printhead. Up to 2.4 times faster than the previous Epson P Series printers.
Easy workflow integration.

Easily integrates with most third-party workflow software, offering minimal disruption.
Color & Ink Management
Wide color gamut.

The UltraChrome PRO12 Ink with Violet creates incredible color, covering up to 99% of PANTONE for all your proofing print applications, ensuring accurate color production.

Higher black density.

With an improved Dmax for a wider contrast ratio, the P9570 produces images with enhanced clarity and incredible sharpness, to make your creations crisp.

Realtime photo & matt ink switching.

No need to stop everything and switch out your photo black for your matte black as you move between projects. There's a dedicated nozzle for each ink type for a more efficient workflow.

Print permanence.

The P9570 ensures that whatever you put through it is created to last more than a lifetime. Color prints can last up to 200 years, while black and white prints can be around for 400 years.
Design
Commercial reliability.

An industrial level print engine promotes lasting durability for professional, commercial use.

Interior LED light.

Built-in LED light allows for convenient operation and adjustments, without having to dig out a flashlight to see what's going on.

Customizable touchscreen control.

The colored touchscreen control allows for

easy

navigation, and you can customize it for whichever color-pallet suits you: light, medium, or simple.
Warranty
One of the things about Epson that's amazing is they stand behind their products. The Epson SureColor P9570 has two different warranty options that you can choose from.
The standard 1-year Epson Preferred Limited Warranty offers free technical support Monday through Friday. If a technician can't help you over the phone, the policy does cover onsite service, though you may have to wait until the next business day usually.
In addition to the tech support offered, the Preferred Limited Warranty covers the printer itself, any Epson optional accessories you purchase with your printer, as well as the software running. If there are any issues with these, problems or replacements will be fully covered within the first year.
Epson also offers a second, extended warranty option called Preferred Plus Premium Service. You can purchase this extended warranty to get the same coverage for an additional 1 to 2 years after your original warranty ends. 
While:
You don't have to purchase this immediately, you do have to get it while your printer is still under the standard warranty.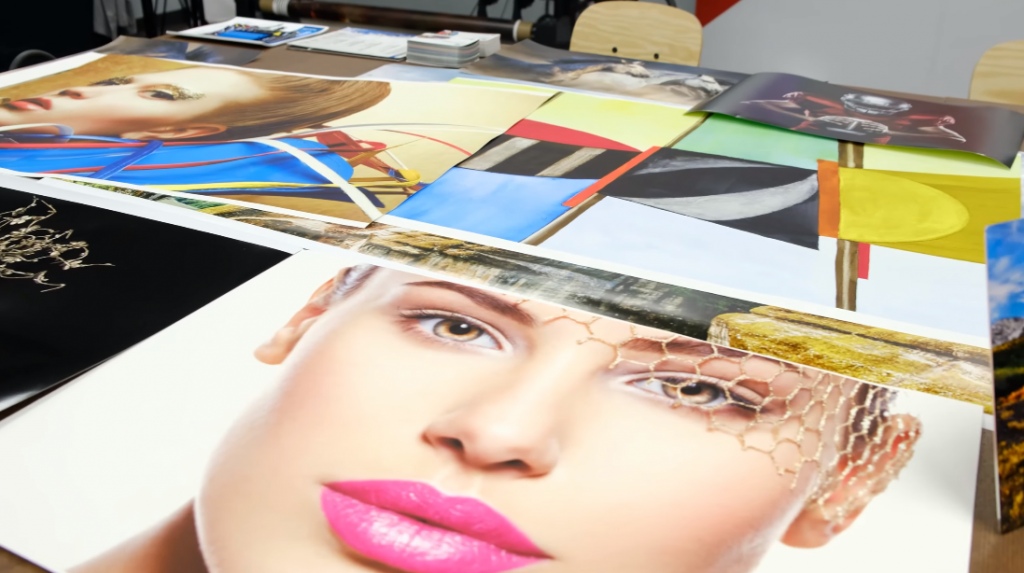 Deciding on which printer is best for your business can be overwhelming, but the good news is that there is no right or wrong answer. It merely comes down to your business needs, your budget, and your personal preferences.
An independent photographer is going to have very different printing needs and requirements than a graphic design firm. To ensure you purchase a printer that will grow with you, make sure you also consider if your printing needs are going to change quickly. 
No matter what business or industry you're in, for professional, high-quality printing on a wide variety of media, you can't go wrong with the P9570. With superior quality and flexibility created for creatives, it's an excellent investment to set up or grow your business.
---
If you're interested in all the greatness of this printer, but want to try it on a smaller scale and price tag, the P7570 is 24″ with all the same benefits!
Questions about our printers? Get in touch with an Imaging Spectrum representative at 214-342-9290 or email inkjet@imagingspectrum.com