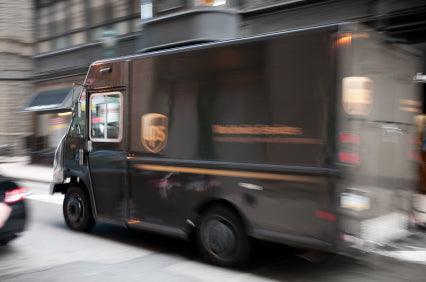 What Does Free Shipping Mean to Imaging Spectrum Customers?
The term Free Shipping is used a lot these days but it means different things to different suppliers. Some of our competitors offer free shipping; however, it is VERY different than the free shipping you receive from Imaging Spectrum.
In most cases, our competitors' free shipping method is a 5-7 day delivery time and is typically fulfilled by the United States Postal Service.  As a customer, if you choose UPS Ground from our competitors, you usually have to pay an extra charge for the shipping.  Our shipping is via UPS Ground which is 100% track-able and offers a guaranteed delivery date.  Our competitors' free shipping is not guaranteed on a certain date, and is not easily track-able, so you never really know when you will receive your order.
Imaging Spectrum's Free Shipping (for orders over $100 to the continental US):
Shipped via UPS Ground (Same day if in stock and ordered by 3pm CST)
Very reliable
Track-able
Guaranteed Delivery Date
Tracking information sent via email
Competitors' Free Shipping:
USPS
No Reliable Tracking
No Guaranteed Delivery Date
Here is an actual example: 
Order 2 cases of HiTi 4×6 media from Imaging Spectrum – $198 + Free shipping = $198
Order 2 cases of HiTi 4×6 media from New York and choose UPS Ground as the shipping method – $198 + $30.34 shipping = $228.34
You would save $30 in this example by ordering from Imaging Spectrum.
Make sure you are comparing apples to apples when shopping. Thanks for reading! If you have any questions about shipping or in general please contact us.