We take pride in our service offering clients an exceptional photo and video booth experience.
Meet Rob Burgos of Elaborate Selfie Photo Booth, LLC, an event Photographer turned Photo Booth Owner/Operator. Established in 2015 and based in New York City, Elaborate Selfie Photo Booth serves NYC, NJ, CT, Westchester, and Long Island.
---
Tell me about your business
I wanted to make a difference with people by making them happy, instantaneously and through the art of photography. Seeing that a photo booth made guests have fun and create memories, I thought to myself this could be something I can be successful at.
We pay special attention to our clients needs, wants and happiness. We want our clients to trust us by being punctual, professional, provide enjoyment, entertainment and of course, having quality output photos. That's makes our clients love us.
---
Tell me about a particular event you're proud of
Aside from our community and private event experience, I am particularly proud to have had the privilege and opportunity to work with and participate with New York Presbyterian Hospital in NYC. This was by far the biggest corporate event we have had. We were just two years into the photo booth business when we landed this truly awesome client.
---
How is it working with Imaging Spectrum and Darkroom Software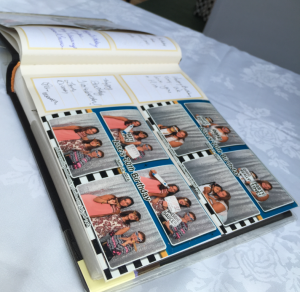 Imaging Spectrum, and the folks there, have been so helpful providing the resources I needed to print photos onsite and operate Darkroom Booth to help me make a successful photo and video booth company. They set me up with great DNP printers and media and helped get me up and running in an industry that was all new to me.  
Darkroom Booth software is a great piece of software. It has strong and robust features that allows us to get creative and produce many ideas into reality. 
---
Rob, thanks for taking the time to speak with me. We're happy to have you as a loyal customer and look forward to your continued success.
-Steve