Whether you're starting a new printed garment line or scaling your current apparel business, you will need to decide on a printing method that will satisfy your customers and cost-effectively meet your business goals. 
There are several options on the market, but the two most popular printing methods are direct-to-garment and dye sublimation. The Epson F series line is the perfect choice to meet your fabric printing needs. 
Let's introduce the newest addition to the line: Epson F6370. 
What is the Epson F Series Line Used For?
The first thing you need to know is that the F in our series stands for fabric. That's right; this machine is solely for the use of printing on material. 
Want to print on a t-shirt? Epson F series. Blue Jeans? Epson fabric printers. Beach bags, backpacks, and fabric shoes? Yes, those too.
The Epson F line is made up of Direct-to-Garment and Dye Sublimation printers. Without a doubt, these two methods are industry preferred and leading methods for fabric printing. With printing jobs that last through countless cycles of washing and wearing, it's no wonder why.
DTG, or Direct-to-Garment printing, prints on fabric in the same way regular printers print on paper. The ink is sprayed directly onto the fabric, and it soaks into the fibers of the material.
Dye Sublimation, known as Dye Sub for short, is a chemical process that takes dyes and transfers them to material in a gaseous state. Dye Sub infuses the ink into materials so the design cannot fade, crack, or wash off with time. 
This process is ideal for light color polyester materials and hard surfaces with a poly-coating like mugs, coasters, magnets, mousepads, and more.
Features of the Epson F6370 Printer

High-Quality Dye Sublimation
The Epson F6370 is a dye-sublimation printer. It boasts lightning-fast printing speeds up to 
680 feet per hour. Your printing projects will receive industry-leading high-resolution images. 
The F6370 uses UltraChrome® DS ink for radiant colors and full saturation and contrast. Picture quality is accurate down to the finest details. With fast drying speeds, you'll increase your production and get back to sales in no time.
Seamless Workflow
The Epson F6370 comes with the latest in Epson Edge software. You'll have access to an easy-to-use dashboard, intuitive user interface, and printing details at the touch of a button. 
Find the status of printing activity, ink levels, warnings, or messages all at a glance. If you're operating multiple printers, the Epson Edge dashboard is just for you. With the dashboard, you can control up to ten printers at one time.
THE EPSON F6370 PRINTER
A TURKEY PRINTING SOLUTION AT AN AFFORDABLE PRICE
Support Tools
When your time is on the line, every advantage helps. This top of the line printer is equipped with a built-in cutter to save you time. Nest work projects, custom colorize repeat patterns and keep projects in your media library. 
If equipped:
These printers can even handle remote editing and managing.
Take advantage of the take-up reel system and print projects even when you aren't there to observe. New roll media adapters lock into place, securing your printing roll and preventing unwanted movement. User-access features allow for quick maintenance. 
Access the printhead, wiper, and wiper cleaner at the touch of a button. Perform regular maintenance checks in minutes and seamlessly get back to work. 
With all these features, you'll be up and running in less time than it takes to fill out an order form.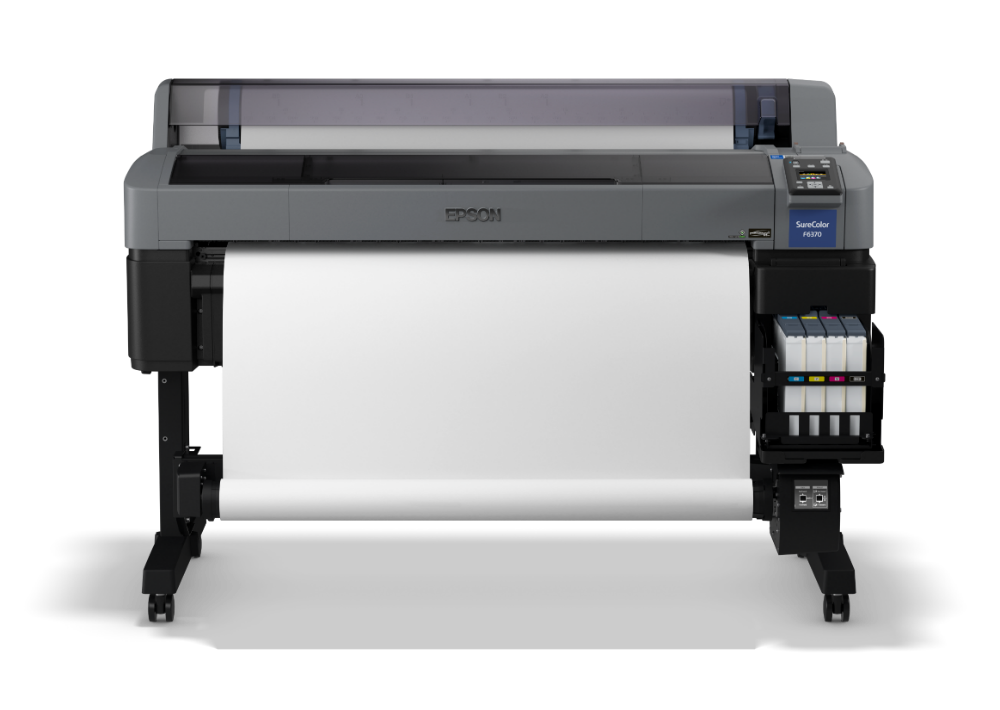 Plentiful Printing Options
Optimized for Epson DS Transfer paper, you can choose from multipurpose, rigid photo-optimized, adhesive textile, and production paper. Print with four colors, including Epson's high-density black ink formulation. 
High-quality ink will produce radiant colors, bold darks, sharp outlines, and realistic shading. With this many options, the opportunities to use the Epson F6370 are endless.
Cost Reduction
The cost of owning and running a printing business can add up in a hurry. Epson knows this, and they've added cost-saving features into their latest addition. 
With 1.1-liter ink packs, you'll receive 10% more ink than previous models. The printer is compact and delivers more production per square foot than any model previous. 
In short, this printer will be a company workhorse. 
Each printer comes with a warranty that includes Epson service telephone access five days a week and next-business-day on-site service in case your printer malfunctions.
If those perks weren't enough, Epson has sweetened the deal even more. With every consumable purchase, you can accumulate reward points for trade-in options. That means when you purchase ink, paper, or any other product for your printer that will need repurchasing, you'll earn rewards points. 
This rewards program makes even your ink and transfer paper purchases items of value to the long-term success of your business. Take advantage of it by signing up after you buy your printer.
Low User Maintenance
You have a business to run. Maintaining your printer shouldn't take all day. The Epson F6370 features an accessible bay for fast and consistent performance maintenance. Ink-repelling technology makes printhead maintenance a breeze. 
And if the unthinkable should happen and you need a repair, Epson service technicians are available for on-site support the next business day. You've got a business; Epson's got your back.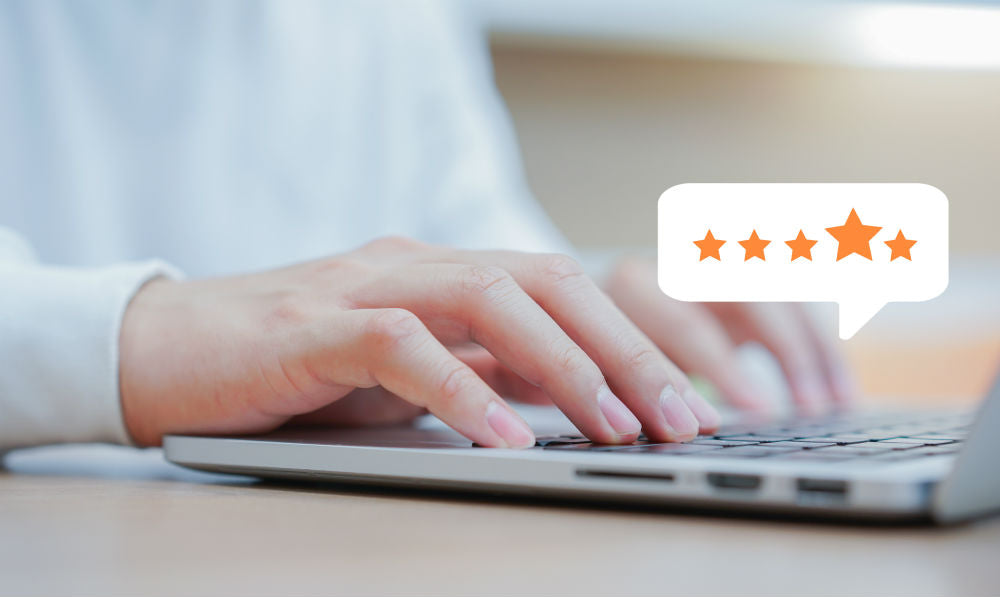 Glowing Reviews
With all the incredible features of the Epson F6370, you can be sure you're making a top of the line purchase. This printer has already hit the number-one seller list for large format dye-sub printers. Customers everywhere are raving about this machine.
Is This the Printer for Your Business? 
Purchasing a printer for your business is no small task. You want the best in the industry so your business can grow. You want satisfied customers and you want to take pride in what you do. 
It's not just any printer that will help you accomplish those goals. 
Now that you know more about this new printer, we hope you'll consider the Epson F6370 as your dye-sublimation printer of choice. Printers are the backbone of your printed apparel business so be sure you choose the correct investment for your business.
---
Watch and experience the high-performing SureColor 44″ F6370 Production Edition Printer. Designed with quality in mind, the F6370 is a complete turnkey solution at an affordable price point. Print at a rate of up to 680 square feet an hour with Epson quality prints, the SureColor F6370 reduces the number of printers needed for full-scale production.
Interested in the F6370? Speak to an Epson specialist today at 214-342-9290 or email inkjet@imagingspectrum.com and we'll help you find the perfect solution to your business.
---