The new delivery time map for ISI headquarters in DFW just arrived with faster delivery times.
For years New York City was 3 days ground shipping and the rest of New York was 4 days. ALL of New York is now 3 days ground shipping from Dallas.
Shipping to Arizona was 3 days from us and now is only 2 days.
Nevada has been the long haul for years. It was either 4 days, including Las Vegas, or 5 days to other parts of the state. Now the majority of Nevada is 3 days shipping including Las Vegas, Reno and Carson City.
Please remember ground shipping is not guaranteed and bad weather can cause delays.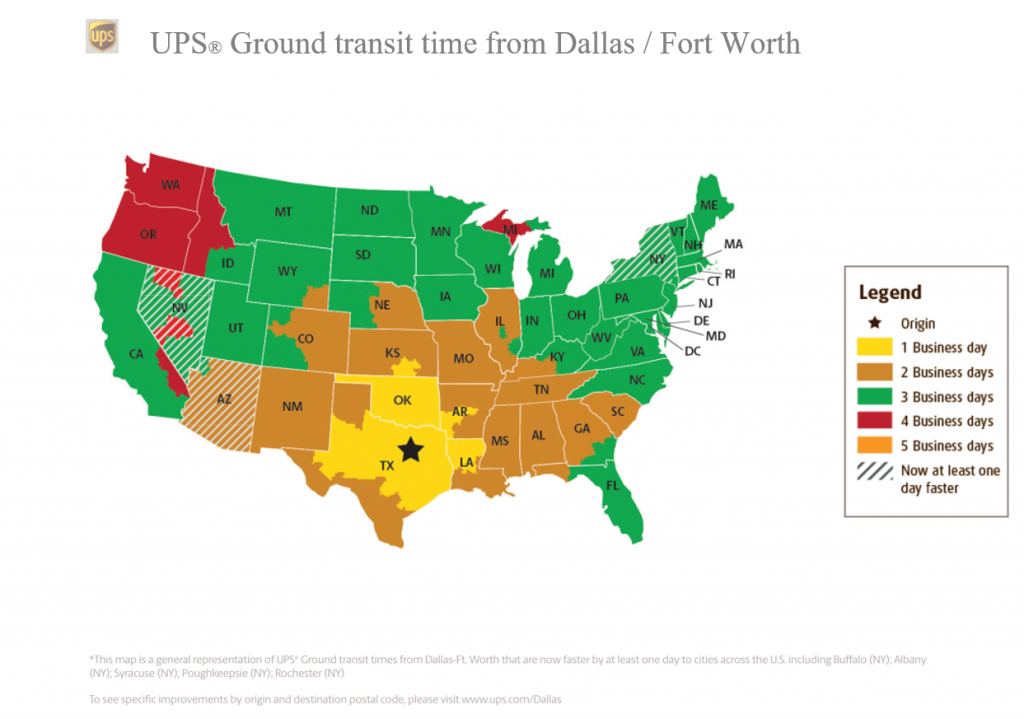 Click Image to View Larger Map
---
We hope these new delivery times help you. If you have any questions about shipping and delivery from Imaging Spectrum, please call us at 214-342-9290