Troubleshooting your printers can be a huge pain if you don't know where to start. Here are some tips to help troubleshoot your printer.
Check if your printers and devices are plugged in and turned on before turning on your computer or starting the software.
Always have extra cables.
Use a powered hub if a hub is needed
Always plug your printer and devices into the same ports every time.
Check Devices and Printers in the Control Panel and see if your printer is listed. If Devices and Printers does not list your printer at all, Darkroom Booth will not see it either. DNP Printers will show up on Devices and Printers regardless of Winders Drivers, it may show as "Unspecified", your printer model, or just "Photo Printer"
If your printer shows up in Devices and Printers and is Copy 1 or Copy 2 etc, you need to make sure paper size is set correctly.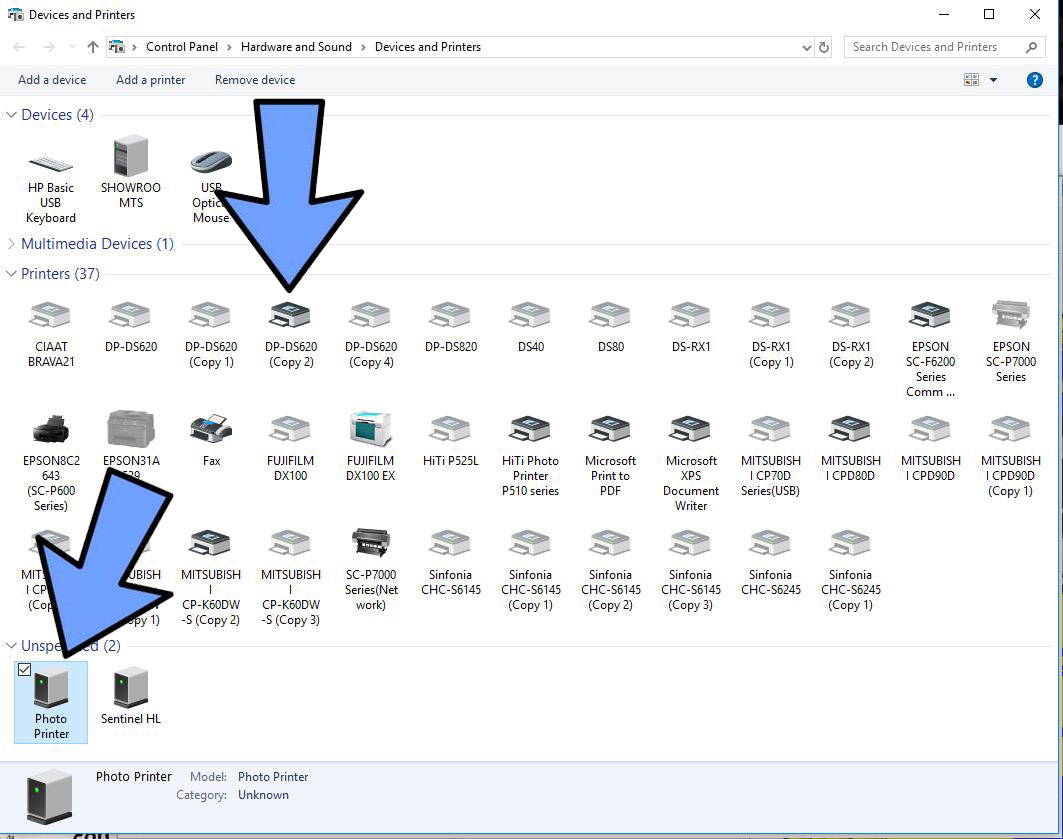 Always Test Print from the driver to make sure the printer is working. If the test print does not work from the driver then it won't work with software. Do not try to see if your printer is working by testing from software. It adds one more thing that possibly can go wrong.
For Windows drivers, once it prints from Test Print in the driver then load into Darkroom Software.
To learn how to load all printers into Darkroom Software regardless of windows or printer drivers, check out our Darkroom Software Knowledge Base – Printer Options
---
If you have any questions, send me a message at bill@imagingspectrum.com or call 214-342-9290.