For an expanded breakdown of this guide, See Dye Sub Printer Driver Fix (Workaround)
---
If you're running Windows 10, the latest cumulative update may have already broken your current printer drivers. To fix this, you will need to uninstall your current printer drivers and reinstall the latest driver.
First, right-click your windows icon in the bottom left of your task bar.

---
Select Device Manager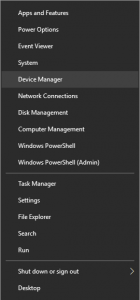 ---
Make sure "Show hidden devices" is enabled under view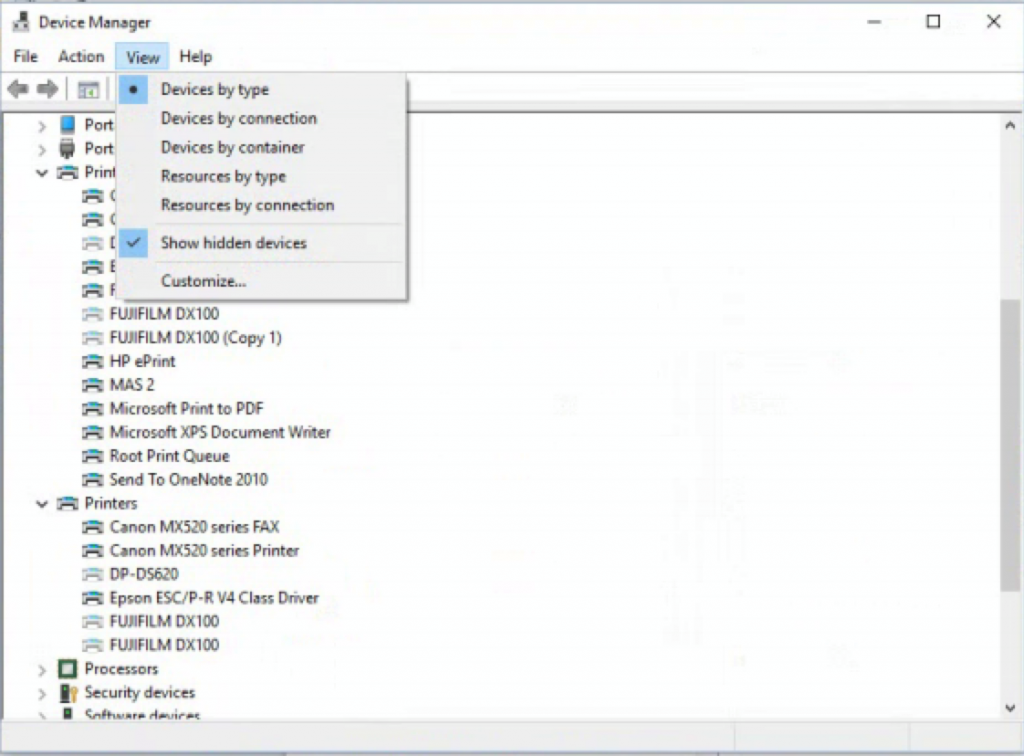 ---
Go to "Print Queues" and "Printers" and select every driver of your printer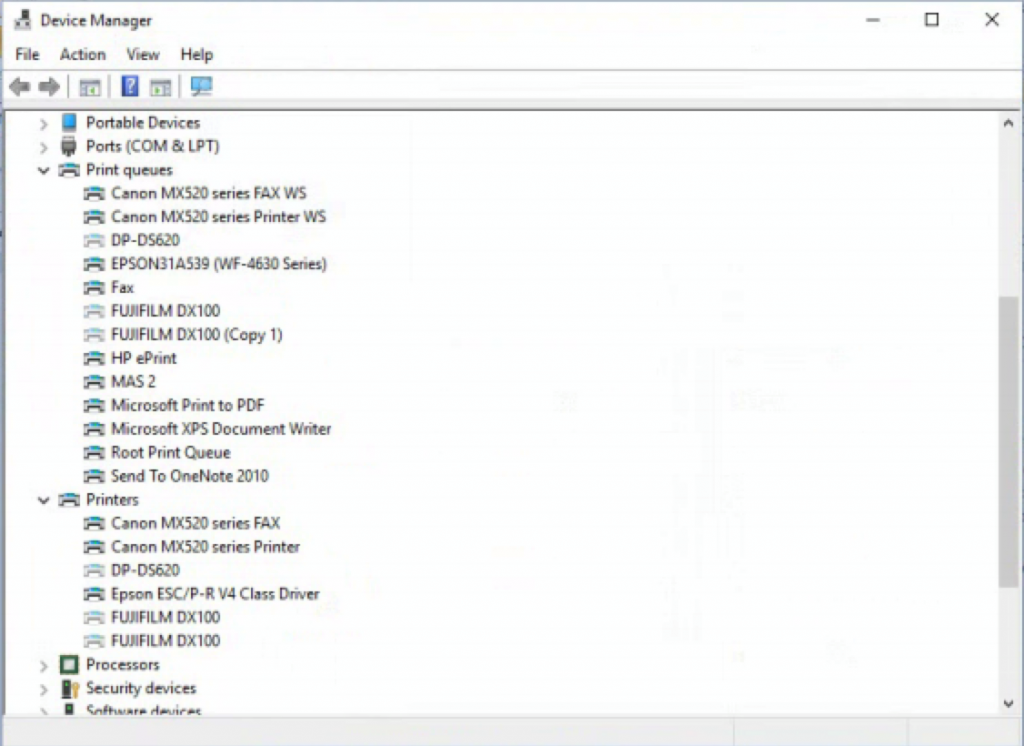 ---
Go to action and click on "Uninstall device". This will uninstall all drivers for your current selected printer.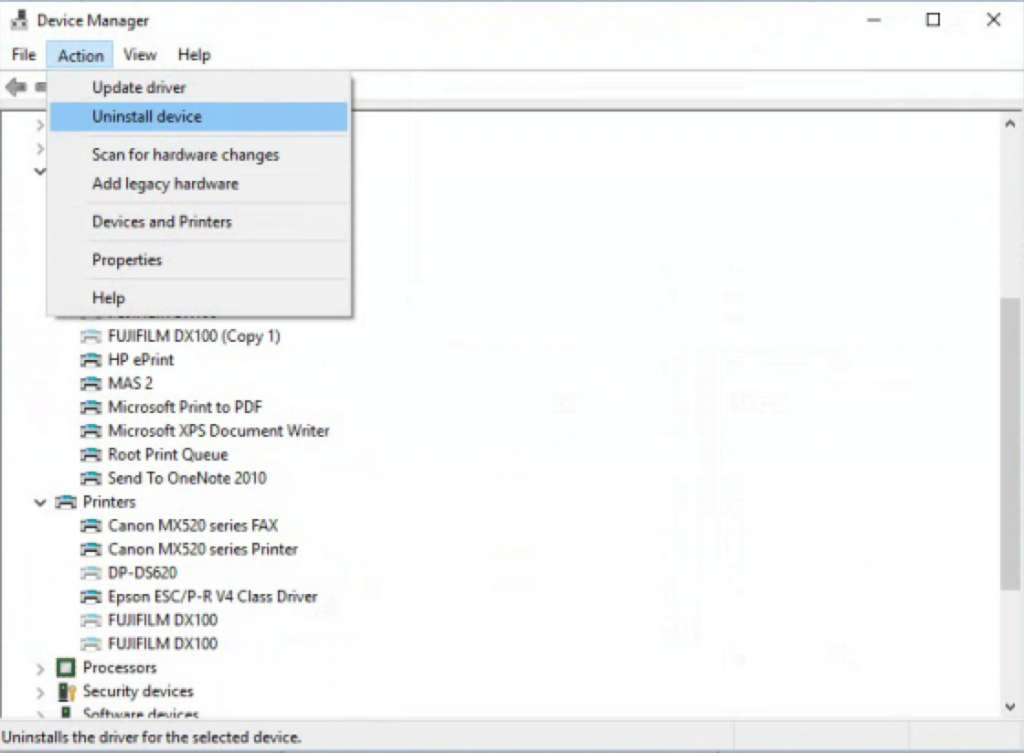 The drivers for your printer will be uninstalled and you will be able to reinstall the latest drivers
---
If you have any questions, give us a call at 800-342-9294