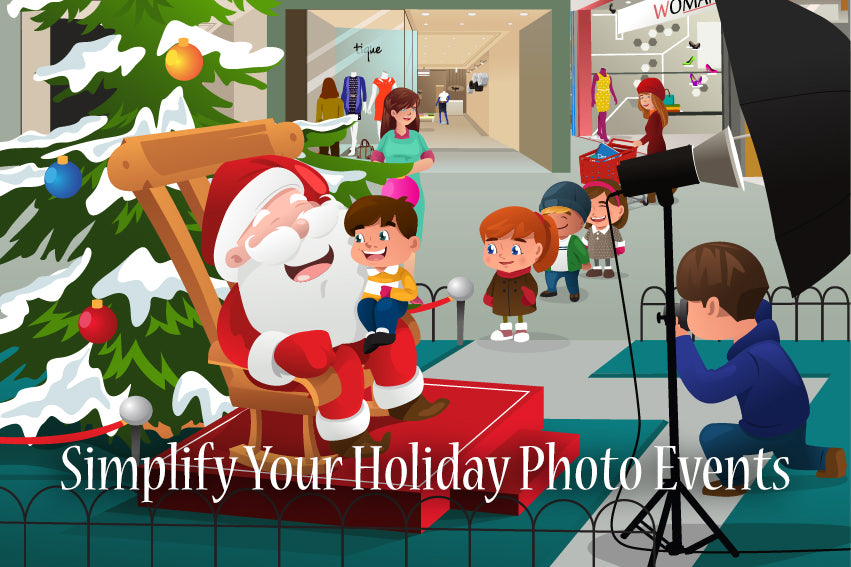 Make sure your customers are waiting on Santa, not their prints.
Are you still using Photoshop, Lightroom, or Windows to print your Santa Claus photos? Why do it the hard and slow way? If you are doing Santa Claus photos or events this holiday season, choose the best software to manage your photography workflow, Darkroom Software.
Use coupon code SANTA to save $50 on your purchase of Darkroom Core software
Shop Now
---
Darkroom is fast, easy and versatile.
Fast
When you hit print, your package is immediately sent to the printer. Your throughput is only limited by the speed of your printer. Use multiple printers and Darkroom will send to the next one available. Prints will be ready by the time kids get off Santa's lap!
Easy
Shoot, view, 1 key to print, then on to the next. Try that in Photoshop!
Versatile
Whether you simply want one print, a multi print package, online lab products, social media, or all the above, Darkroom Software delivers. Offer more products to your customers and make more money:
Email or text photos for sharing and online sales
Offer custom back drops with built-in greenscreen
Offer custom graphics with included borders and templates
Post and sell photo products on-line with PhotoReflect.com
Offer online photo gifts such as drinkware, clothing, décor and more
To learn more about how Darkroom Software can simplify your holiday work, call us at 800-342-9294.
Offer good through November 30, 2017.