Updated September 10, 2018: Please note the Epson LFP Accounting Tool only is compatible with PC operating systems and for Epson P-Series printers that are 24" wider and up.
---
Epson SureColor P-Series printer owners, prepare to rejoice! There is now a better way to calculate your total print job cost when using Epson paper and Epson inks.  Epson has brought back the popular LFP Accounting Tool for the new SureColor P-Series printer line!
The LFP Accounting tool is an invaluable program that provides the actual cost per print on a given job including Epson paper cost per square feet (or inches) as well as total Epson ink usage and cost. Not only that, but it will also break down how much ink is used per color on each job!  How cool is that? No more second-guessing on what your print job cost will cost or tortured spreadsheets or mathematical equations. Using the LFP Accounting Tool, you'll have it figured out without having to pick up that calculator!
How Does It Work?
Simply go to the Epson homepage, under Support, find your P-Series printer and (under the Drivers & Downloads section) download the LFP Accounting Tool from Utilities* and save it to your desktop. From there, open the tool and have it locate your Epson P-Series printer.  Once that is done, you are ready to print and price out your jobs.
First, you will want to enter the cost of the paper you are using as well as the inks by volume.
For this example, I am using the following:
Epson Printer: Epson P7000 24" printer
Epson Paper: Epson Premium Luster 24"x100' @ $96.80/roll
Epson Inks: T824xx 350ml @ $129 each
From the Job Information Screen, select Price Settings which will take you to the Unit Price Settings to enter your data:
Next, select the image to print.  Make sure to select the correct media type, and print away!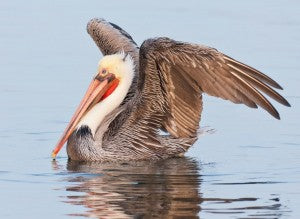 After the print job is finished, click the Refresh Data button to reveal your job information:

You can double-click this line to reveal the detailed information on this job.  This will give you the total cost broken out between the Epson paper and ink usage, including how much ink of each color was used, as well as individual ink costs.
For this print example, the total cost of a 24"x18" using Epson Premium Luster paper is $2.49 ($1.55 for paper + $0.94 for inks)
Hopefully, you'll find this to be a very useful tool that will give you a better idea of how to price out your print jobs and clear up the question of how much ink is being consumed throughout the printing process with your Epson printer.
Of course, the only caveat is that you must run the job in order to know how much it costs.  However, once you've tracked a few jobs, you should start to get a good idea of what your ink and price breakdown will be.
For more information about this tool or any other inkjet related questions, please call Imaging Spectrum at 800-342-9294 or email inkjet@imagingspectrum.com and talk to an inkjet specialist today!
Happy Printing!
*Please note the Epson LFP Accounting Tool only is compatible with PC operating systems and for Epson P-Series printers that are 24" wider and up.