Introducing another innovative and exclusive product from Imaging Spectrum – Trader Squares! Create unique 2″x2″ photo squares using perforated media from Imaging Spectrum and templates from Darkroom Software. Check out this video to see what we are talking about then cruise down to the links at the bottom of this page for more information on where to get the media and download free templates.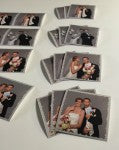 The special media used to make Trader Squares is available from Imaging Spectrum for the DNP DS40, DNP DS 620 and DNP DS-RX1 photo printers.
Perforated media for the DNP DS 620
Perforated media for the DNP DS RX1
Trader Square templates can be found at the Darkroom Templates online store. Like all Darkroom templates, these are easy to customize for your events using the built-in Darkroom template editor. They can be used with Darkroom Booth, Core and Pro Software.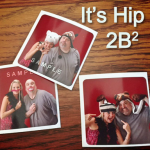 Free Trader Square Template for use with Darkroom Booth
It's Hip to B Square Trader Square Pack – $15.00 (includes 7 different templates!)
If you have any questions please contact us today. And don't be a square – let us know how you are using Trader Squares by commenting below. Happy Printing!