We're all familiar with the standard paper to print images on.  You've got your photo papers – (like our ever popular Epson luster, gloss, semi gloss, and semimatte)  and you've got your matte papers.  You've got some pretty awesome fine art papers (like Epson Signature Worthy hot press and cold press papers, Hahnemuhle fine art papers, Ilford, and Kodak's new fine art paper line), designed to emulate watercolor paper, Bristol board, vellum, and illustration board, and you've even got canvas (such as Epson Signature Worthy Exhibition canvas) that can be printed to the edge for no fuss gallery wraps.  But sometimes you want something new… exciting… shiny.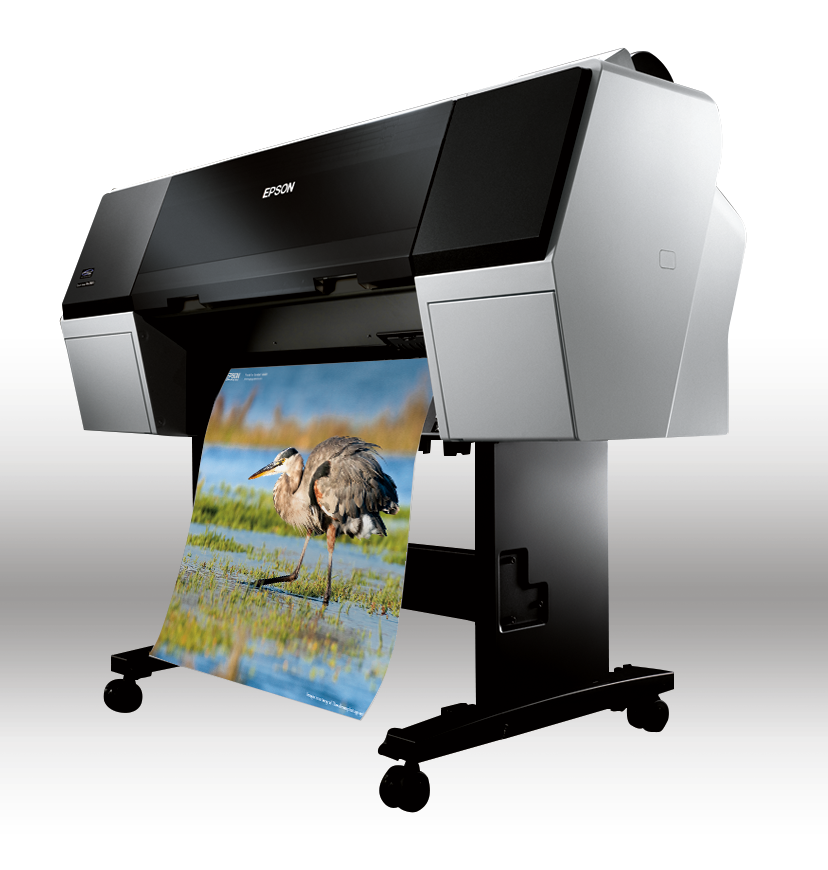 Enter a whole new world of "other" media – glossy stickers, printable (and stickable!) vinyl, metallic finish papers, pearlescent paper, satin papers, adhesive backed fabric and even metal!  There's a world of possibilities out there for the printer who thinks outside the box with this media.  Want to do a giant nature print as wallpaper?  Adhesive backed fabric or vinyl can do that.  Want to create custom stickers for albums, indoor signage and decorating?  Polypro glossy or matte is the way to go.  Want to wow customers with incredible black and white prints on metallic paper or metallic canvas?  (The look is truly stunning, by the way.)
At Imaging Spectrum, we get a lot of "off the wall" (sometimes literally) requests for printable inkjet media.  Lampshades, quilting material, cardboard cut-out sports figures, school mascot stickers, floor graphics, window signage, newsprint… the list goes on and on.  It's one of the favorite parts about our jobs, and one of the most exciting, because our customers are always coming up with new and inventive ways to utilize their wide format printers!
Got an unusual paper request or an "out of the box" printing job coming up?  Give us a call and let's find the perfect media to make your project a success!  Call us at 800-342-9294 or email us at inkjet@imagingspectrum.com.