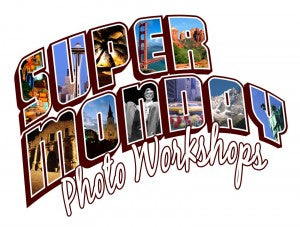 North Texas Photographers – don't miss this North Texas PPA Super Monday Event!
Only $99 if you register by October 3!
Course #TX09
Frisco, Texas
With David J. Stana, CPP
Bill Vahrenkamp
Click here to register
How does adding a new revenue stream to your business and setting yourself apart sound? Good? Then join David on October 11 and learn to leverage your photography knowledge to increase cash flow with new services! Professional event photography (including photo booths) is one of the fastest growing areas in our industry, and David's class will help you make the most of it:
Learn what markets you may have been missing & how these services can bring in additional income, whether you specialize in weddings or portraits.
See how easy it is to add these to your studio offerings (like adding a photo booth as your "additional photographer").
Learn the basic tools needed, automation & easy on-site processes to create new opportunities.
Watch & learn an advanced theme setup & green screen use.
See how to use social media & different printing options for even more revenue on-location & post-event.
So, don't be caught in the ups and downs of offering just one service. Learn what it takes to build a diverse business with the tools and know-how that professional event photographers have been using for years. Already involved with professional event photography or using a photo booth? Go to the next level with David's new ideas and new markets to reach!
 
Course Date: October 11, 2012
Course Hours: 4:00 p.m. – 10:30 p.m.
 
Items to Bring: Desire to learn something new
Location:
Frisco Discovery Center
8004 N. Dallas Parkway
Frisco, TX 75034
972-467-7212
Instructor Contact:
djstana@tx.rr.com
972-467-7212
bill@albertexphoto.com
817-453-1498
Instructor Website:
www.silverstarpictures.com
www.albertexphoto.com