We hate to be the bearer of bad news, however, we wanted to let you know that starting October 1, Epson will be raising ink prices on the following printers. Imaging Spectrum will honor the old prices on orders through Wednesday October 3rd. After this date, all orders will be applied with the new increased price levels.
EPSON Stylus Pro 10000 / 10600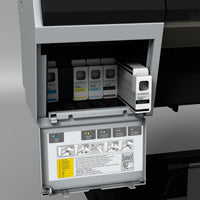 EPSON Stylus Pro 4000 / 7600 / 9600 (110ml & 220ml)
EPSON Stylus Pro 4800 (110ml)
EPSON Stylus Pro 4880 (110ml)
EPSON Stylus Pro 7800 / 9800 (110ml)
EPSON Stylus Pro 7880 / 9880 (110ml)
According to Epson this price increase is due to decreased production volume for "legacy" inks and increases in petroleum cost. If you have any questions or comments please leave a comment below or call us at 800-342-9294 and speak with an inkjet specialist.