Black is the new… black!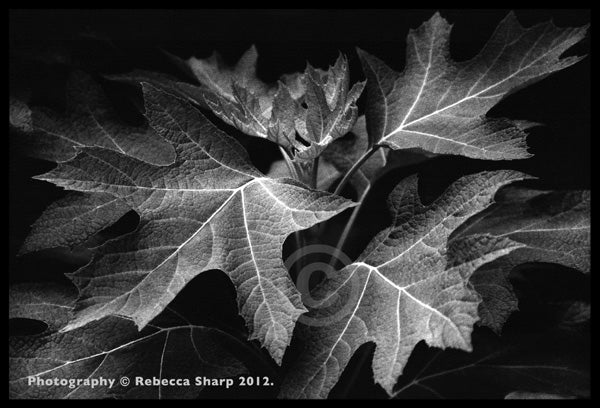 When they were first released, wide format printers came with only one black ink. Gradually, printer manufacturers came to see subtle black and white tonal gradation as a kind of "holy grail" in printing technology, and they started adding different black values to the inkset. Soon we had black, light black and, finally, light light black inks. Things were looking brighter… er, darker? Finally, matte black ink was introduced, and everybody went a bit crazy.
Matte black is specially formulated to work on fine art or cotton rag papers only. Trying to use matte black on any kind of coated, photographic (RC paper) will leave you with a sopping wet, smudgy, ashy black ink disaster of a print that never dries. Matte black's saving grace is that, if used properly on matte and fine art papers, the matte black ink delivers some of the deepest, velvety blacks you'll ever see.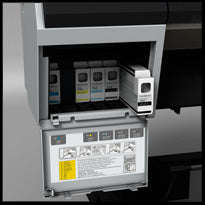 If your older printer doesn't have the automatic black ink switching option (perhaps one more reason to look at a new 7890, 7900, 9890, or 9900?) and you want to use the matte black ink option, the printer lines will first have to be purged of the existing photo black. Unfortunately, this step can be time consuming and rather expensive, as the printer must entirely purge the old ink from the system and refill the lines with the new ink. You put in a few cartridges, follow the prompts on the LCD screen and wait while the printer flushes away. After about 20 minutes, your ink has been completely switched out, but you've also wasted a pretty significant amount. And the process must be repeated when you wish to switch the inks back again. For this reason, many people tend to shy away from changing inks very often.
With Epson's Stylus Pro 7890, 9890, 7900 and 9900 automatic black ink switching option, you simply select the proper profile for the type of paper you are using. The printer will then ask you which ink you want to use and automatically use the ink you have selected. The ink loss is minimal – about 1.5 mil – and the process takes less than five minutes. If you are considering a new printer or mulling over the idea of upgrading to a new Epson (especially with the fantastic rebates being offered!) the auto black ink switching option should be a definite checkmark in the plus column.
If you have any questions about inkjet printers or media feel free to contact the Inkjet Team at Imaging Spectrum. Email or 800-342-9294