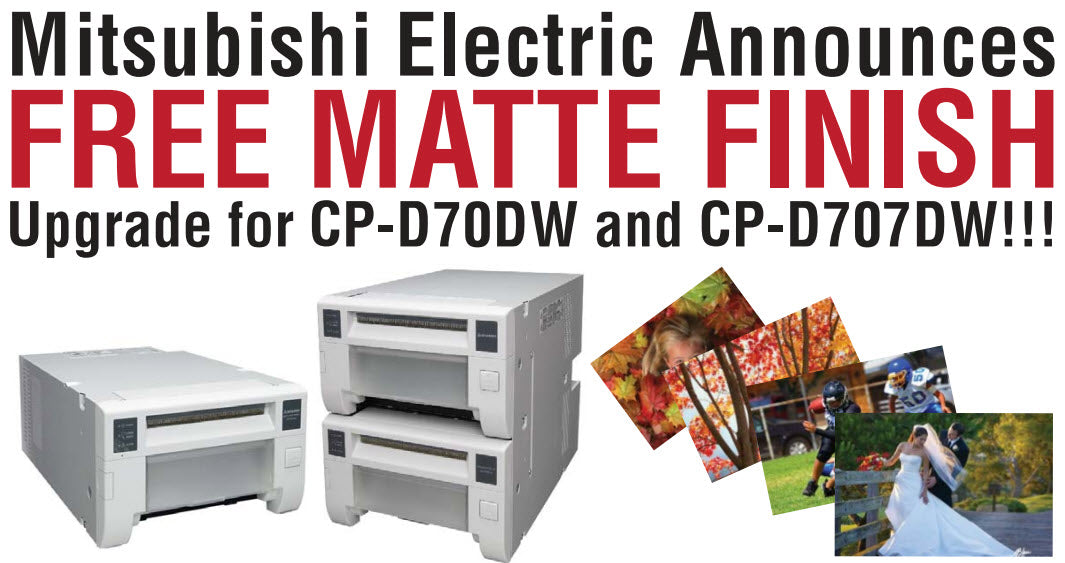 Mitsubishi today announces free matte finish upgrade for the Mitsubishi CPD70DW and CPD707DW photo printers.
From the Mitsubishi press release:
"Mitsubishi Electric has expanded the versatility of the CP-D70 series event photo printers with the addition of Super Fine Print mode and Super Fine Matte finish.  Super Fine Print produces stunning studio quality photo prints by increasing the optical density of the photograph, adding contrast and visual depth. The new, highly requested, Super Fine Matte mimics the traditional finish of matte photo paper for studio quality prints anywhere, anytime using the standard media."
Click here to read more about this exciting new upgrade.
Click here to download the printer firmware and printer driver upgrade.
Did you know that the Mitsubishi CPD70 series printers now support 2×6 photobooth strip capability? If you already own a CPD70DW or CPD707DW you can find instructions on how to update your printer and use this function here. If you are interested in adding a photo printer to your business call and speak with one of our experts at 800-342-9294 or see a side by side comparison here.