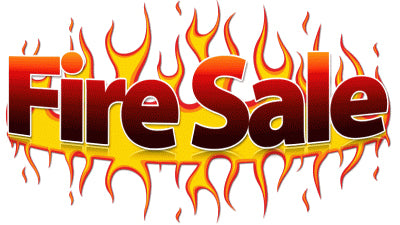 In order to make more room in our warehouse for new inventory we are having a Fire Sale on the remaining refurbished Kodak photo printers that we have in stock. If you are looking for a bargain on a rock solid printer for on-site events or for producing studio quality 8×10 and 8×12 prints check out the Kodak 6850 and the Kodak 9810 photo printers. This week only you can save hundreds on both of these printers.
Kodak 9810 Photo Printer $995 – $695 SAVE $300!
Kodak 9810 with 1 box media – $995 – Save an additional $100
Kodak 6850 Photo Printer – $495 SAVE 20%!
If you have any questions about these Kodak printers or any other photo printers please contact us at 800-342-9294.